What are you looking for?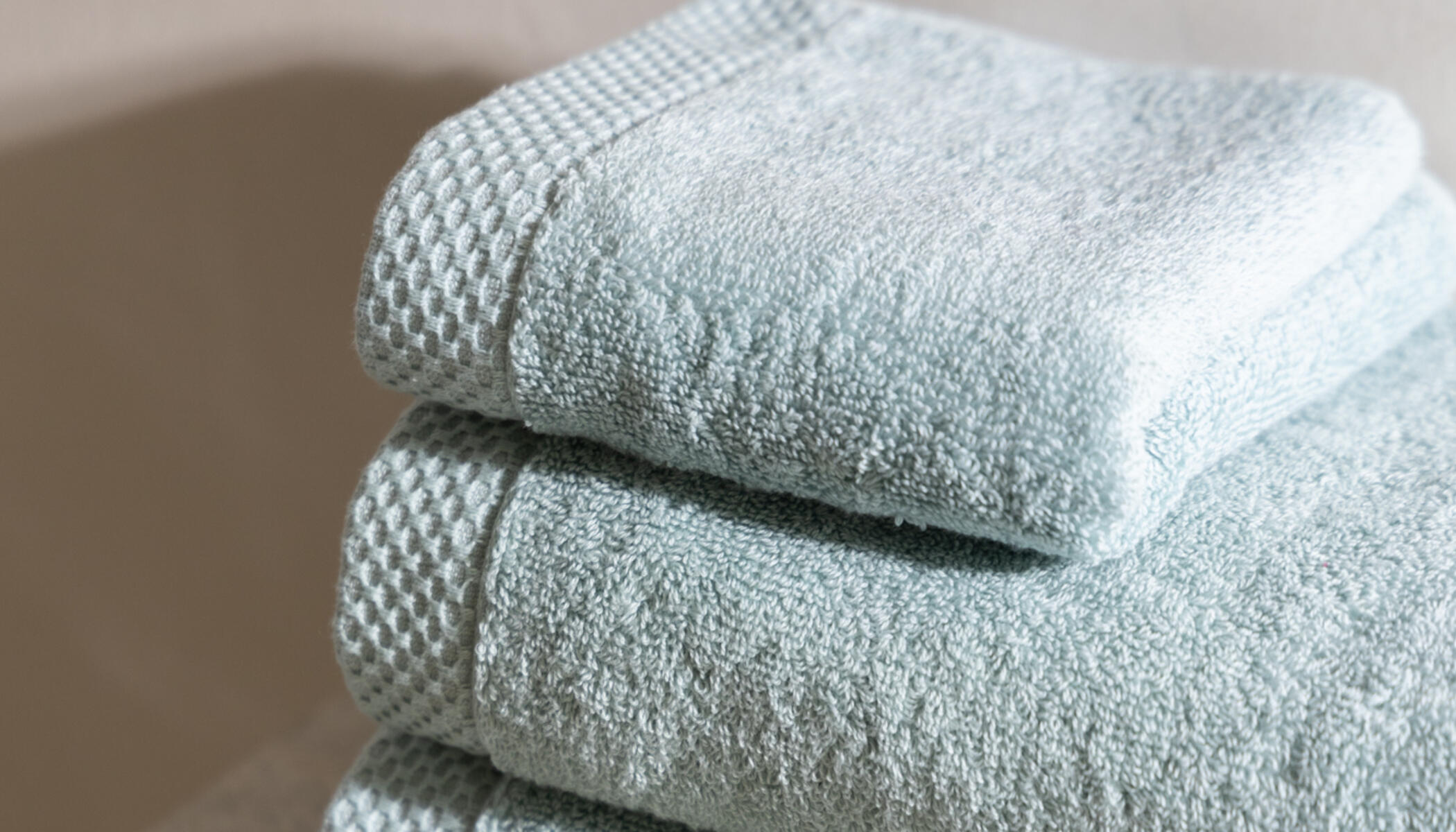 First-time use
Wash our bath and kitchen linen with similar colours in a full washing machine at a low temperature.
Our bed linen should be first rinsed in cold water for a better colour fastness.
Bath linen
Wash our bath linen at 60 °C.
Softener is not necessary as this will put a film on the fabric that will diminish absorbancy.
Tumble dry on low heat for an extra fluffy look and feel.
You may iron the bath linen at a medium temperature.
The Lou bathrobe should be washed at 40 °C.
The Finn bath mat should be washed at 40 °C and cannot be ironed, nor tumble dried.
Bed linen
Wash our bed linen at 40 °C.
Wash only one double sheet or two single sheets at the same time to ensure a thorough wash.
Turn the sheets inside out when washing.
Adding softener is not necessary.
Remove wet sheets immediately and hang them out to dry.
When hanging sheets outside to dry, please turn them inside out to prevent discolouration from the sun.
You may also tumble dry the sheets on low heat.
Ironing the bed sheets is usually not necessary but you can do so at a medium temperature. Turn the sheets inside out before ironing.
Kitchen linen
For our kitchen linen we advise you to follow the individual care instructions on the product pages and on the labels.
To bleach or not to bleach
For a long-lasting colour fastness, please avoid bleach-based laundry detergents. Bleach, even diluted, may cause colour fading and, in time, the cotton might disintegrate.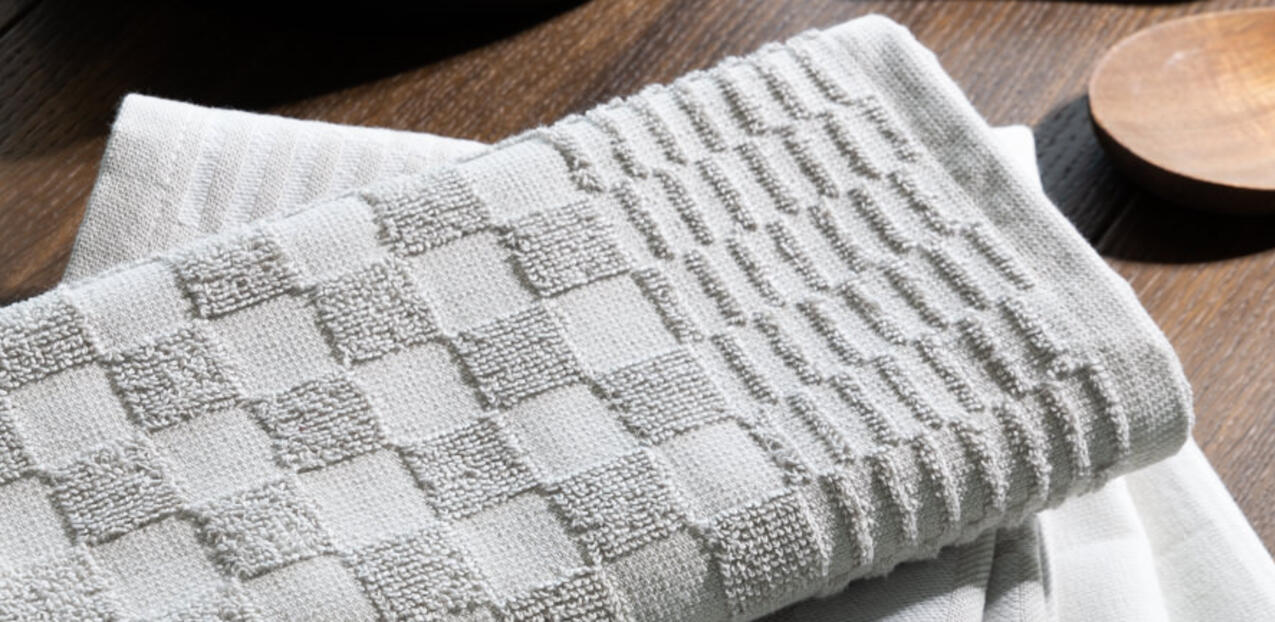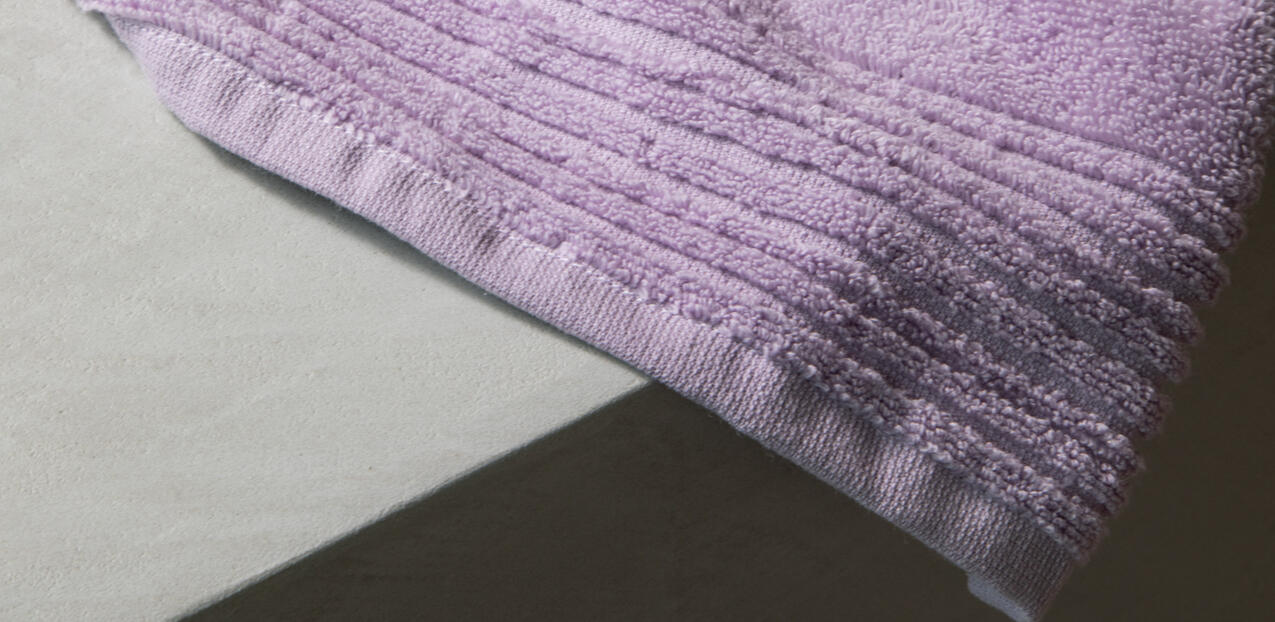 Loose threads on the border
Due to our automated finishing, there may be some loose threads at the end of your towel. This is perfectly normal and they will automatically shrink when washed and eventually disappear completely. We advise you to not cut the threads as this might loosen the border.
You can find exact care instructions on the label of all our products.