What are you looking for?
Our first 100% recycled towel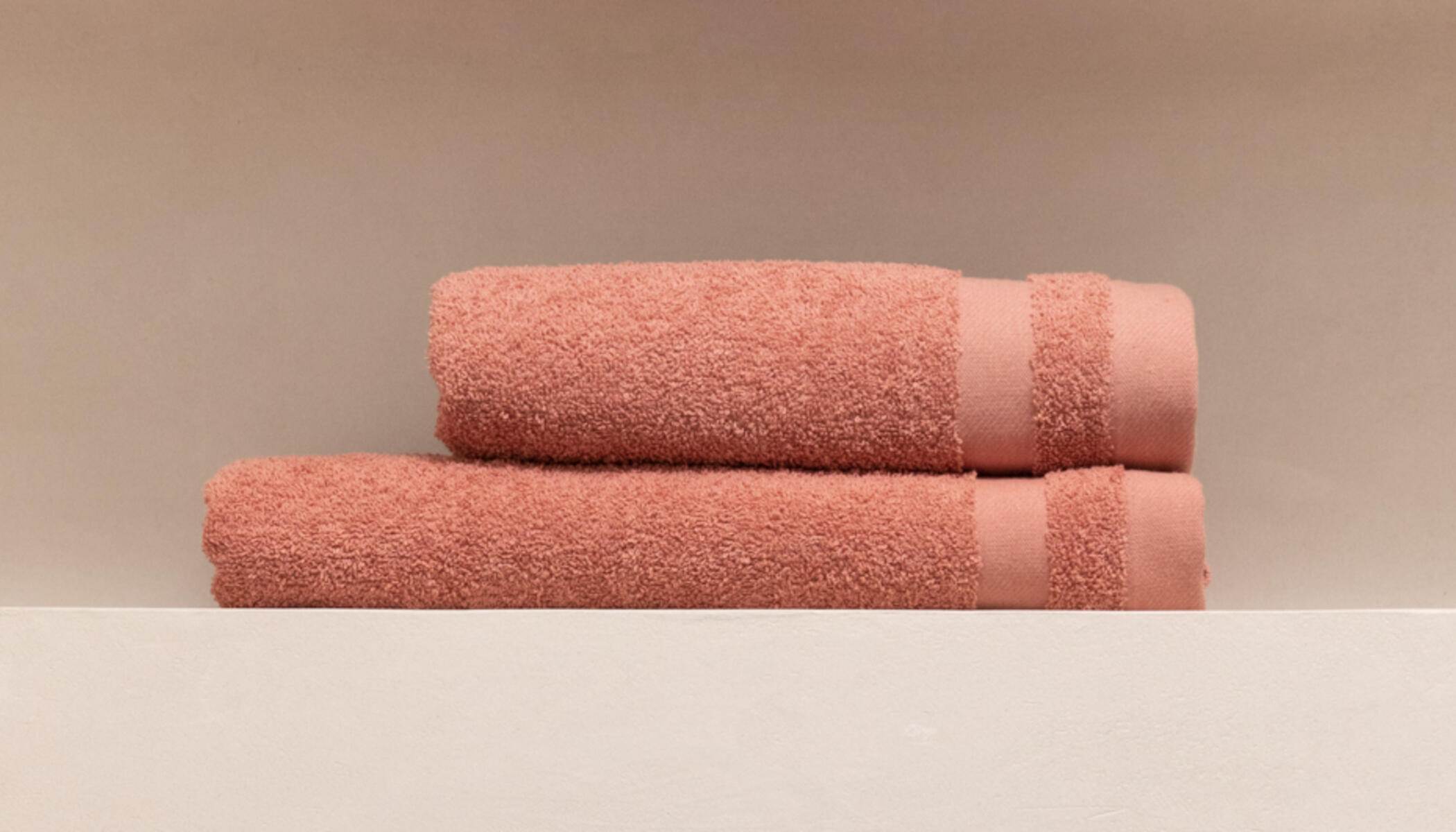 Our ecological dyeing process
To dye our eco-friendly towel, we use a deep-penetrating GOTS-certified dye. GOTS-certified means that the dye is sustainable, produced with organic materials and under fair working conditions. The dye is added to top-of-the-line machines, operated in our Belgian dyeing plant. They use less water, less energy and fewer chemicals.
Because the towel is made of two components that should be dyed a different number of times, our Luna towels should normally be dyed twice. To preserve resources, however, we are only dyeing the towels once. The result is a more ecological process with less water waste. Bonus: we get that typical speckled look of a recycled towel.
For this ecological towel, we obtained the Global Recycle Standard certification. We guarantee 100% recycled material and ensure a responsible production process that is safe for the planet and its people. By using our Luna towel, you are supporting this desired cause.
Audited by bAwear
Luna's life cycle assessment was calculated by bAwear, an independent audited third-party organisation that calculates anything to do with sustainability in the textile industry. They looked at the production process and environmental impact of a non-recycled towel (50 x 100 cm - 500 g/m²) made with regular cotton and polyester. They then compared it to our recycled towel of the same size and weight.
Environmental savings of LUNA compared to reference:
With Luna we save 223 litres of water compared to a standard towel. That's about 7 showers. Energy is saved as well, for the equivalent of 467 hours of burning LED light. And carbon emissions are also down by 1,09 kg. All of this further shows that Luna is a true friend of nature. And an amazing towel to boot.

The whole picture
The graph below shows the impact of our recycled Luna compared to a reference towel made of non-recycled cotton and polyester. We see a big decrease in the use of resources as well as a reduction in carbon emissions.